In perhaps the most overused sports quote of all time, hockey legend Wayne Gretzky said, "I skate to where the puck is going to be, not where it has been." That piece of advice is usually used to inspire people to look ahead to emerging markets and business opportunities. Right now, however, I think that quote can serve as a guide for us to examine where this is all going, and how we should be planning for what's coming next. We know where the puck has been; rates have dropped to historic lows, the stock market has plummeted, most of you have closed your lobbies to commercial traffic, and you've probably taken numerous other steps to try to limit the impact that this pandemic will have on you and your bank or credit union.
But, where is the puck going? Normally that part of the quote is used to inspire you to beat the competition, but in this case, like in my son's Little League days, we can all get a ribbon just for participating. That is, this is not about beating the competition; this is about taking prudent steps to plan for what is likely coming and how to best minimize the impact on your institution and in your community.
In the next week or two, Plansmith will be hosting webinars on how you can better use our tools to re-forecast and improve your financial planning efforts. But for now, we put together this two-part blog to share some things we're seeing our clients doing to both help their communities directly and to better position themselves for the financial impact of the current crisis.
In this first blog, we're going to look at a few simple ideas of what you can do in the community you serve, and in tomorrow's blog, we'll dive into the business of actual banking in a financial crisis.
So, what can you do right now to help your community? Well, many of you are already leaders in your community and are the cornerstone on Main Street. Use your position to set an example for employees and the people of your town. One bank here in the Chicagoland area went out and bought several $100 gift cards from all of their commercial borrowers and depositors that have retail operations, and then gave them to their employees. You could easily do the same thing in your community. In fact, why not buy them from all the businesses (restaurants, bars, barbershops, golf courses, etc.), whether they are your customers or not? Imagine the power of calling those businesses in your community and asking them if they sell gift cards because you'd like to come in and buy a couple to help them weather the storm now? You could then give the gift cards to your employees now, or do it throughout the year to reward performance, or even save them to give out around the holidays. You might even consider donating them to local schools, churches, or civic organizations. You could also send them to your largest customers as gifts, along with a letter about what you're doing to help the community and urging them to do the same.
And on the subject of donations, one of our clients in California mentioned how they normally do the bulk of their donations late in the year around the holidays, but decided to do it now, figuring that the local food bank could really use the money now. Similarly, you could prepay some of your vendors for things like landscaping and cleaning; they get their money now, and you record it as a prepaid expense, so it really has no impact on your bottom line. You might even consider a branch renovation or doing some other maintenance work that you had been putting off. Now is a great time to re-carpet the lobby, have some painting done, update the kitchen, or re-pave the parking lot, and many vendors are even offering discounts.
The point is that there are numerous ways you can make a difference. I'm guessing most of you have already thought of and are doing many of these things, but hopefully we gave you one or two more ideas. Spending a few thousand dollars in your community and encouraging your employees and customers to do the same might just have enough of a ripple effect to save a business or two, which is not only good for them, but good for everyone.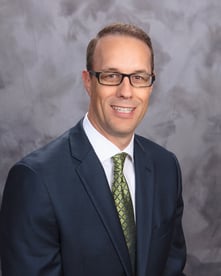 Feel free to pass this along to others, or steal an idea or two and claim them as your own, and be sure to check out tomorrow's blog where we'll look at the things you should be doing now to limit the financial impact that this crisis might have on your institution.
If you have any questions or topic ideas you'd like us to highlight, please email us at info@plansmith.com.